Understanding your skip size requirements is essential to getting your job done smoothly and saving you as much money as possible. The last thing you want to do is place an order which is to small and then either try and pack as much into the skip as possible and over load it, or having to hire another because you underestimated the first one. 
Along with this handy chart below to understand which size you need for your job, also be sure to call our friendly team on 
0121 371 0438 to discuss your job requirements.  
DOMESTIC SKIP HIRE SIZE'S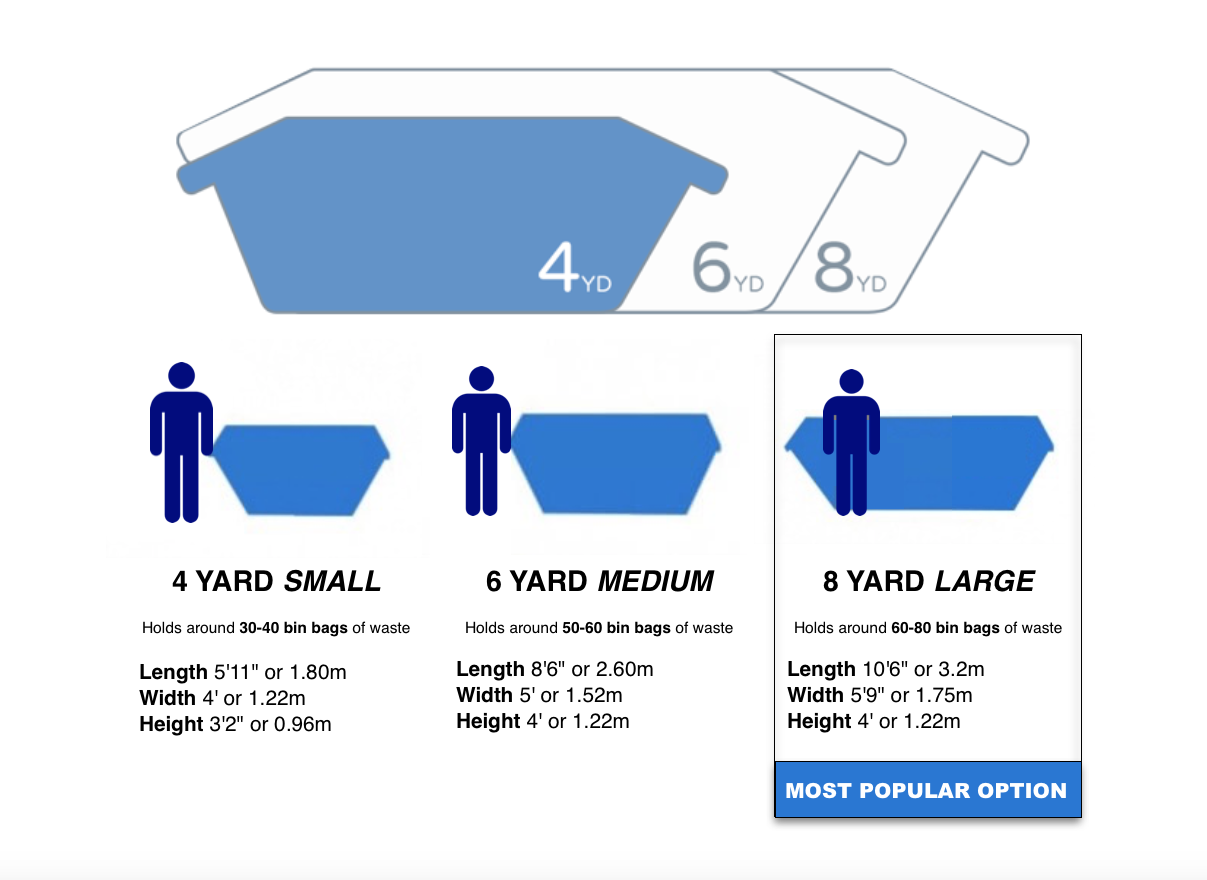 NEED SOMETHING A BIT BIGGER? WE DO LARGER